Chinese Aeronautic Remote Sensing System Boosts Black Soil Conservation in Northeast China
May 18, 2023
From April 26 to May 4, 2023, a black soil observation experiment integrated satellite-aircraft-ground measurement was completed at the Youyi Farm in Shuangyashan City, Heilongjiang Province. The region is regarded as a major granary for the nation.
Chinese Aeronautic Remote Sensing System (CARSS), a national major research infrastructure hosted by the Aerospace Information Research Institute (AIR) with the Chinese Academy of Sciences (CAS), is designated to undertake tasks such as regional multi-source remote sensing data acquisition and the transmission verification of satellite-aircraft-ground measurement in the test area.
During the experiment, the CARSS gave full play to its advantages and capabilities of multi-payload synergistic observation, integrated multi-type next generation aerial remote sensing payloads including multi-spectral optical camera, hyperspectral camera, and multi-dimensional Synthetic Aperture Radar (SAR) which includes P, L, S, C, X, Ka bands.
The CARSS completed 4 sorties of multi-payload synergistic observation at multiple flight altitudes, capable of all-around, multi-spectral, high-precision, and quantitative monitoring of the black soil demonstration area.
The high spatial resolution and hyperspectral aerial multimodal data obtained in this experiment will be used for the basic terrain analysis of farming areas, remote sensing inversion of soil physical and chemical parameters, fine mapping of soil attributions, quantitative monitoring of key elements of arable land quality and other studies in the demonstration area, providing scientific data and technical support for the diagnosis of arable land quality and soil health condition of black soil, prevention and control of soil erosion and integrated management of small watersheds, and production of fine prescription maps of black soil areas, and helping the sustainable utilization and protection of black soil resources.
In July 2023, the CARSS will continue to carry out multiple sorties of high-precision integrated observation in the Sanjiang demonstration area of the "Black Soil Granary" program during the flourishing period of crop growth, helping monitor all aspects of soil, crop, ecology, and arable land quality.
The experiment was carried out by the Northeast Institute of Geography and Agroecology in conjunction with 16 units including AIR.
This experiment is part of Science and Technology Innovation Project of Black Soil Conservation and Utilization (Black Soil Granary), which is supported by CAS Strategic Priority Research Program.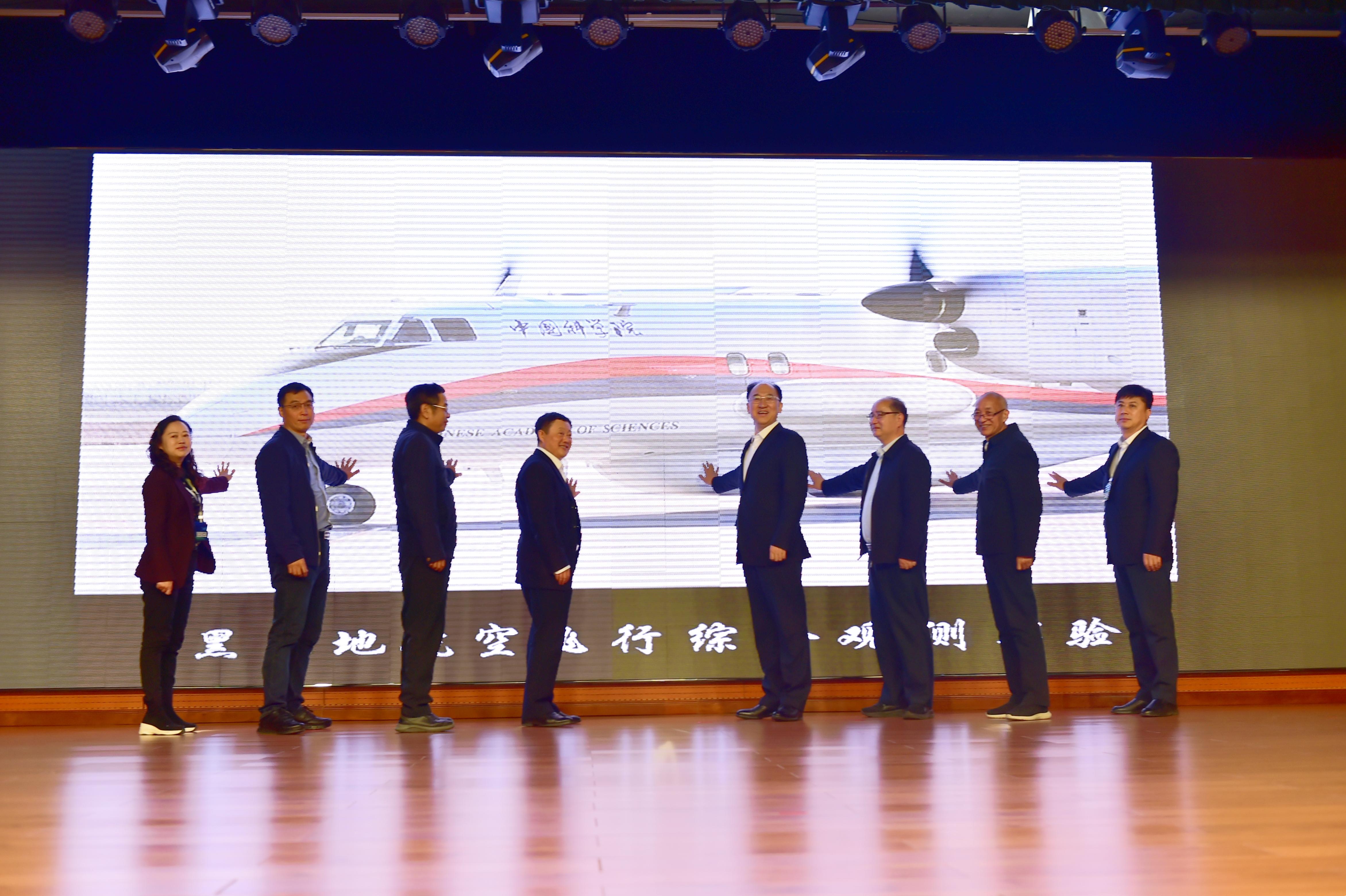 Launching ceremony of aerial flight for black soil integrated observation experiment. (Image by AIR)
The CARSS and its operation team are ready to launch at Jiansanjiang Airport

In-flight experimental operation. (Image by AIR)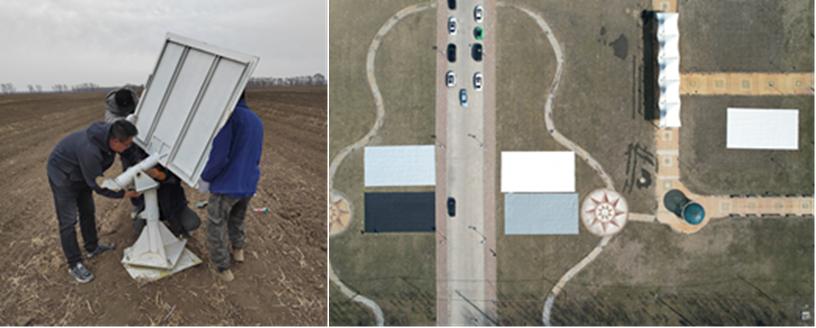 Ground calibrations of SAR and hyperspectral payloads. (Image by AIR)