Baotou Cal & Val Test Site Revamped
Jul 11, 2019
AIR has recently launched a one-month renovating campaign on the "National Calibration and Validation Site for High Resolution Remote Sensors" (or "Baotou site" in short) , specifically on the artificial optical targets of the site to address such problems as thinning gravel layer and spreading weeds, which may decrease spectral performance and spatial uniformity of the targets.
The permanent artificial optical targets, as important parts of the Baotou site, feature broad dynamic range, good uniformity, high stability (due to the material of natural gravels) and multi-functions.
Since 2013, the artificial optical targets have been successfully used for payload radiometric calibration and on-orbit performance assessment on a variety of international and domestic satellites including Sentinel, Kompsat, Worldview, GF, ZY, YG, TH and GJ.
As a result of renovation, fresh gravels were paved on the targets to increase depth of the gravel layer, sprawling weeds on the targets were eliminated, and quality checks were performed to measure the uniformity, flatness and linearity of the targets.
The Baotou site is located in Inner Mongolia of northern China. The site, which was established in 2013, is designed to provide test flight for payload performance, payload on-orbit calibration and performance evaluation, and remote sensing product validation. The site construction was financially supported by the national 863 Program, and undertaken by the Key Laboratory of Quantitative Remote Sensing Information Technology, along with several domestic partners of the field.
In 2014, the site was chosen as one of the first four international demonstration sites of the RadCalNet (Radiometric Calibration Network) initiated by the Committee on Earth Observation Satellites (CEOS). In 2015, the site was enrolled in the global MTF target database by the United States Geological Survey (USGS).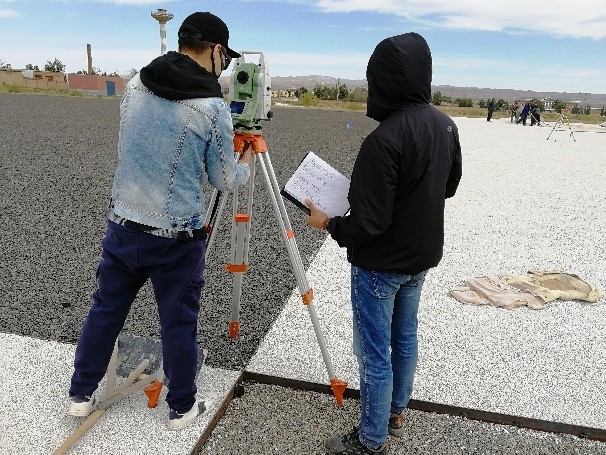 Linearity measurement of the steel ribbon separating two targets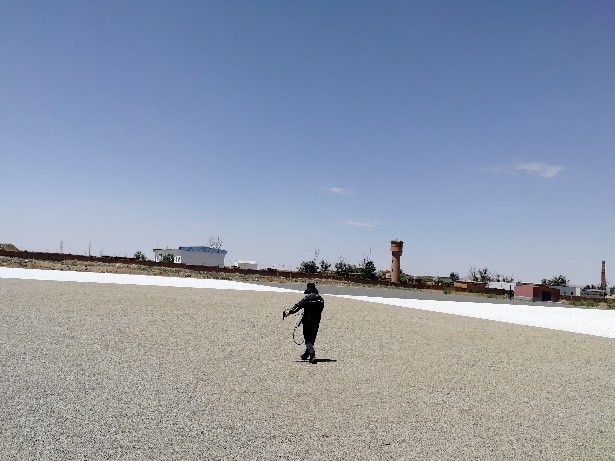 spectral reflectance measurement of the gray target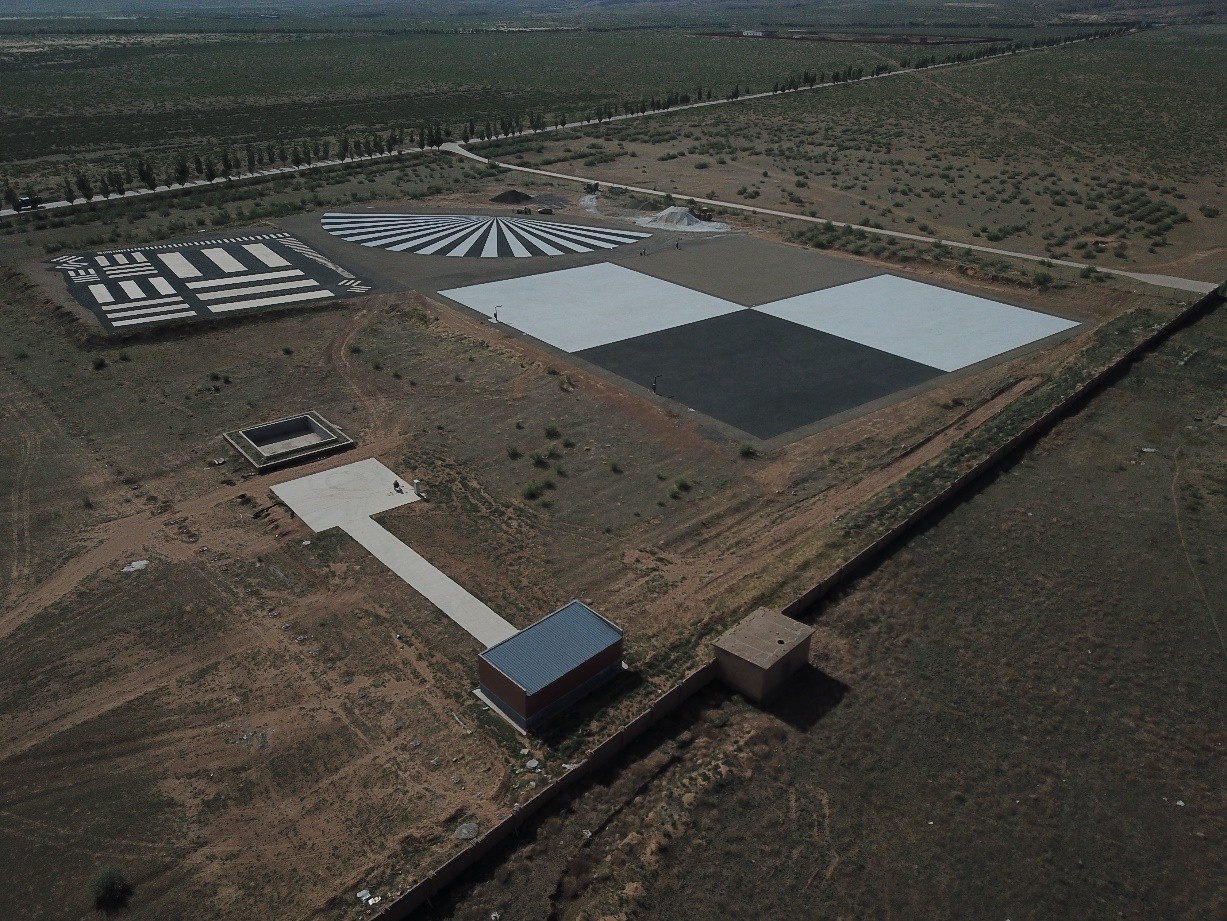 A panoramic view of the permanent artificial targets in the Baotou site