The Pearl of the Orient, Hong Kong from Space
Jul 01, 2022
Hong Kong, officially the Hong Kong Special Administrative Region of the People's Republic of China, also known as the "Pearl of Orient". With 7.5 million people of various nationalities in a 1,104-square-kilometre territory, Hong Kong is one of the most densely populated places in the world.
Originally a sparsely populated area of farming and fishing villages, the territory has become one of the world's most significant financial centers and commercial ports.
Hong Kong has witnessed rapid development since the Chinese government resumed the exercise of sovereignty over it on July 1, 1997.
On July 1, 2022, the day marking the 25th anniversary of Hong Kong's return to the motherland, Hong Kong is poised for greater success under "one country, two systems".
The satellite images are presented by the scientists from the China Remote Sensing Satellite Ground Station (RSGS), a big science facility hosted by the Aerospace Information Research Institute (AIR), Chinese Academy of Sciences (CAS). The data for the images are acquired with the instruments onboard GF-2 and Sentinel-2.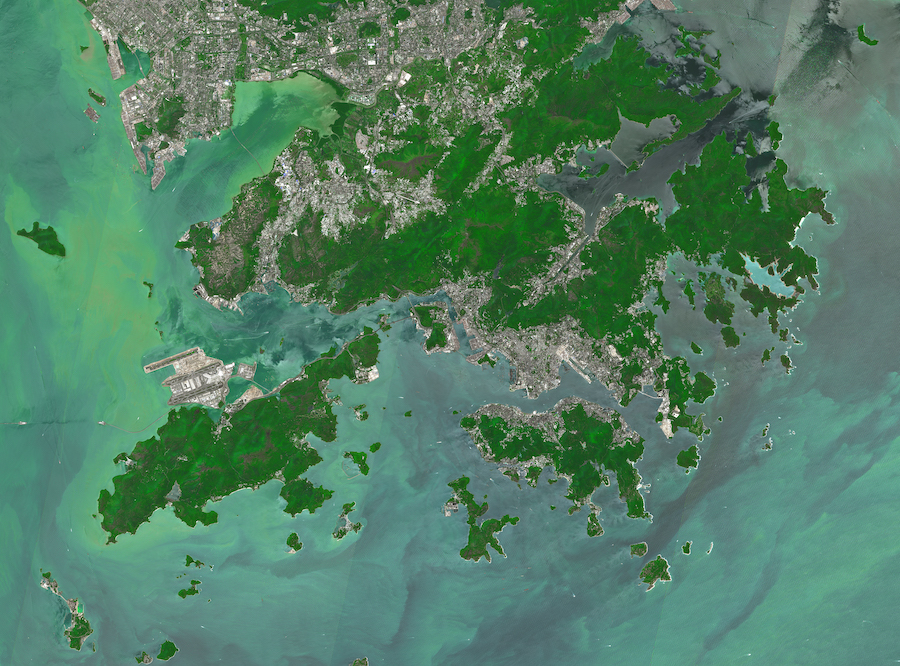 Hong Kong and its surrounding area from Sentinel-2, April 4, 2022. (Credit: AIR)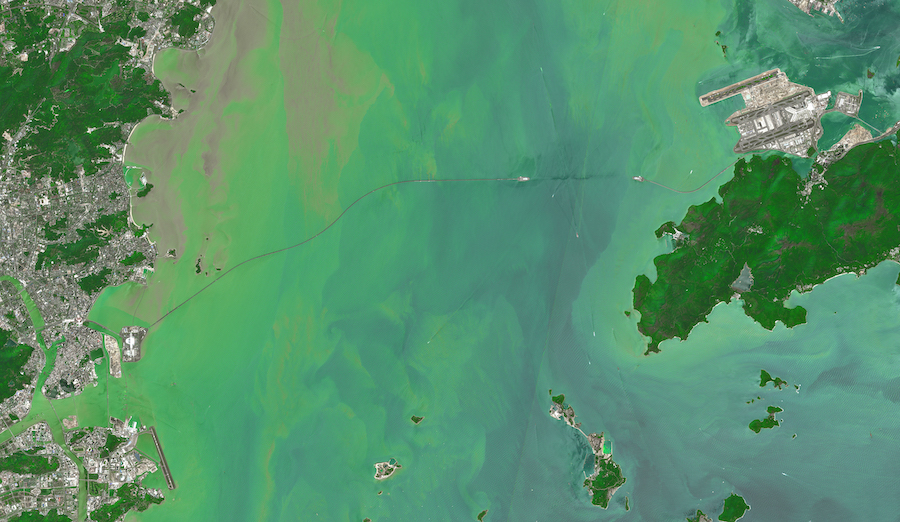 Hong Kong-Zhuhai-Macao Bridge from Sentinel-2, April 4, 2022. (Credit to AIR)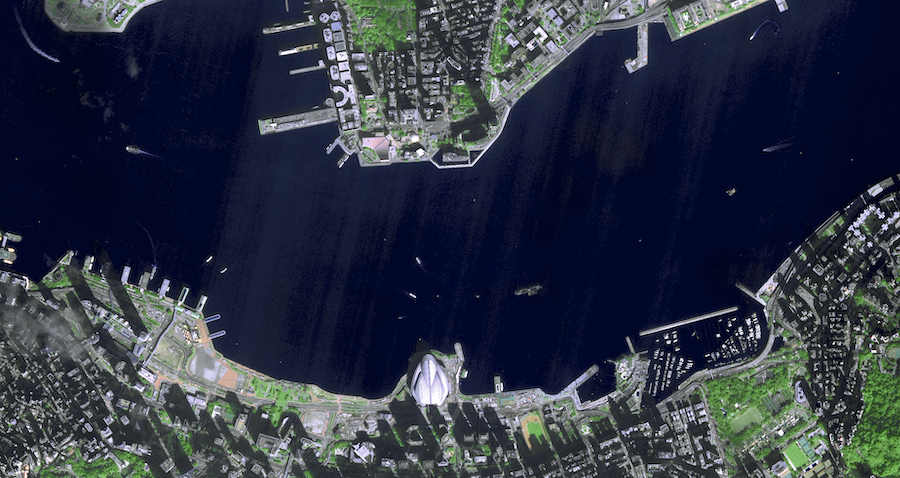 Victoria Harbor from GF-2, Jan. 4, 2022. (Credit to AIR)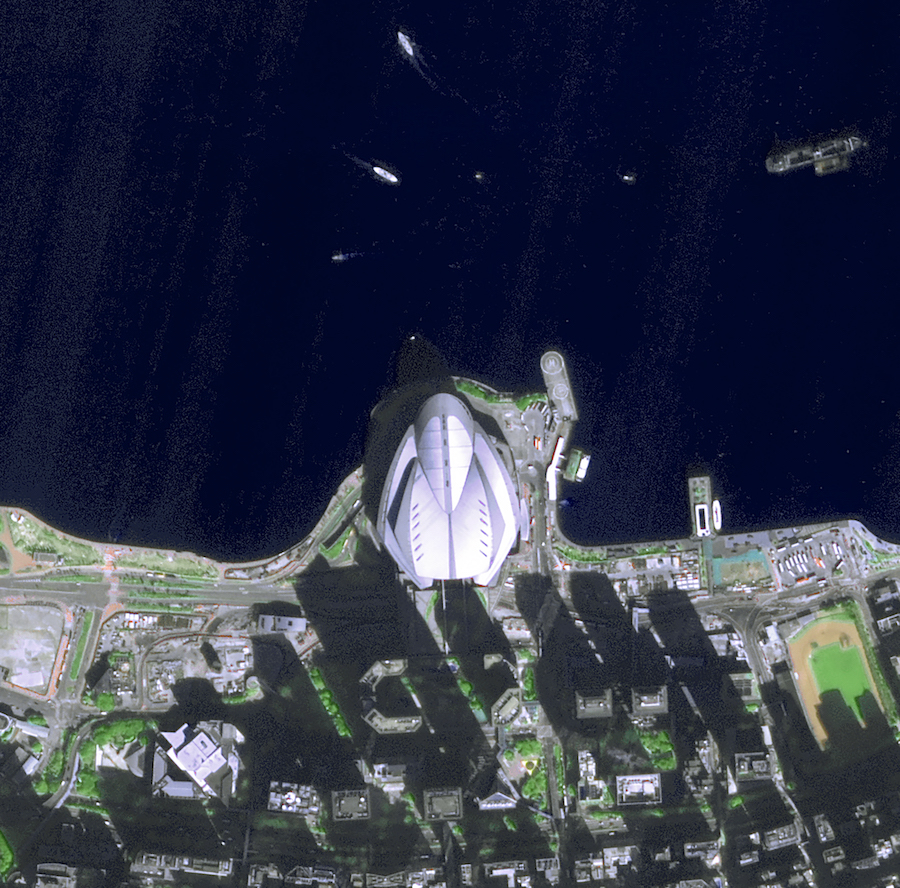 Hong Kong Convention and Exhibition Centre from GF-2, Jan. 4, 2022. (Credit to AIR)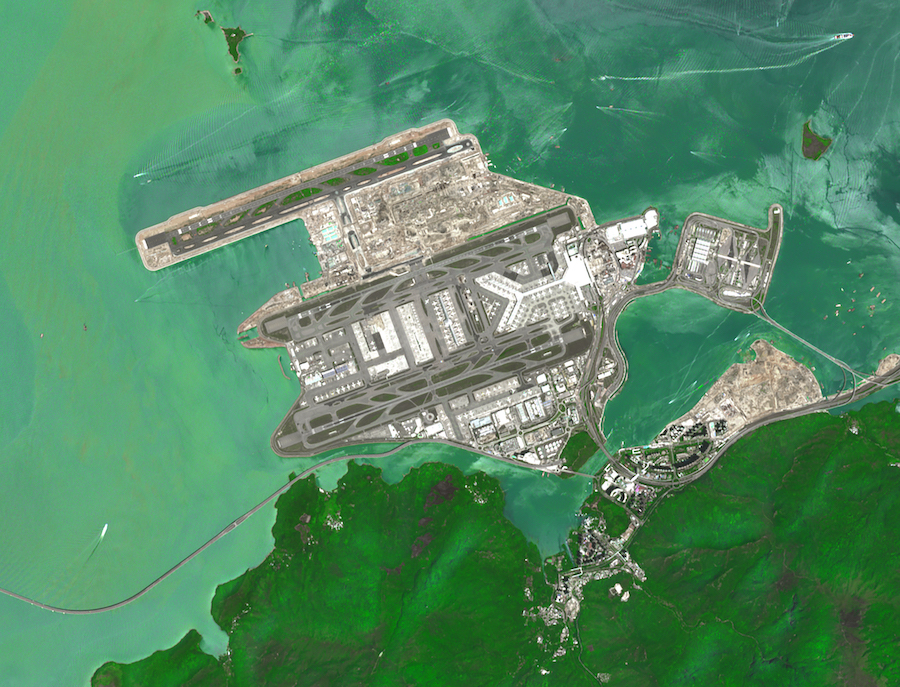 Hong Kong International Airport from Sentinel-2, April 4, 2022. (Credit to AIR)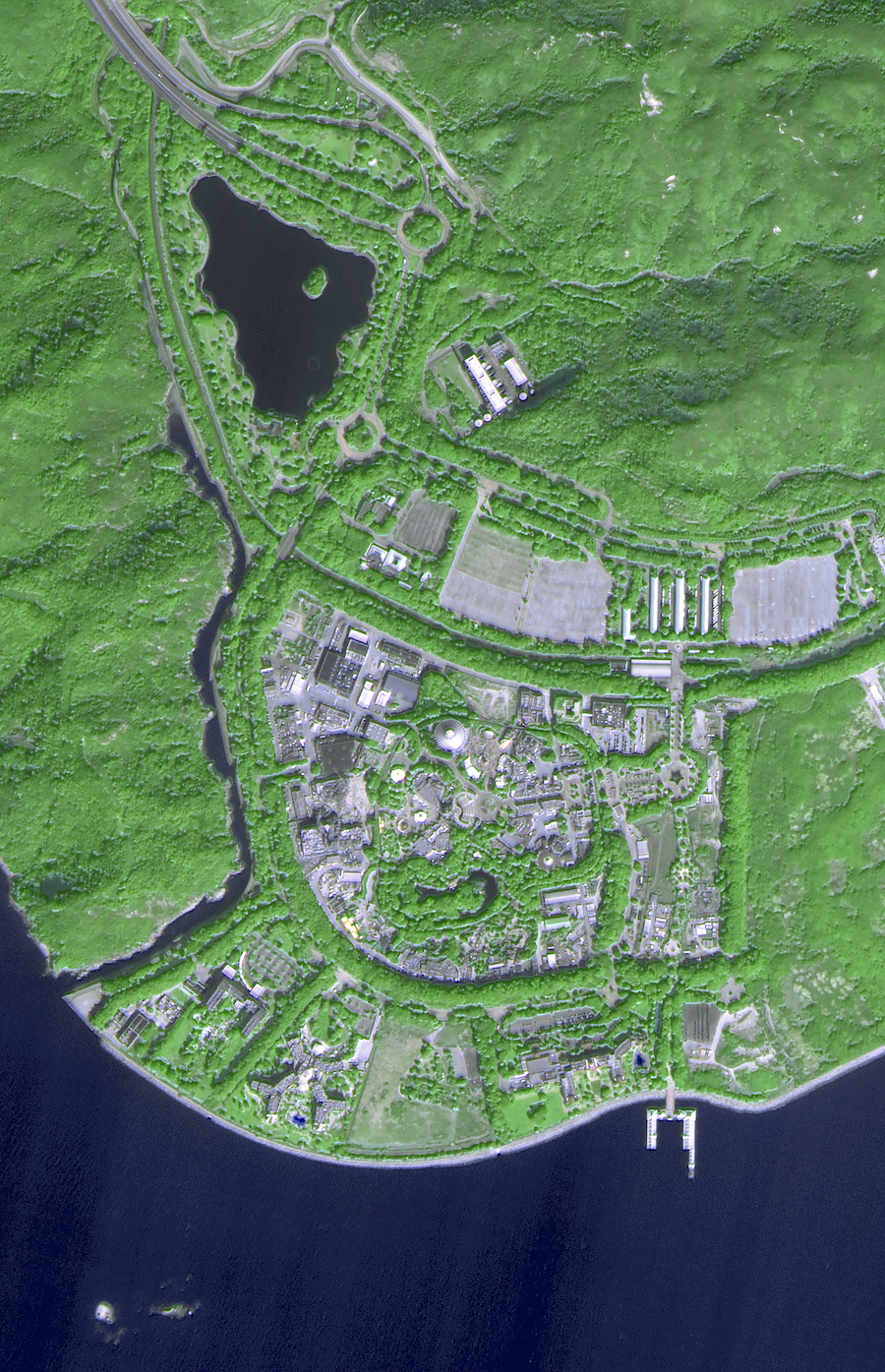 Hong Kong Disneyland from GF-2, Jan.4, 2022. (Credit to AIR)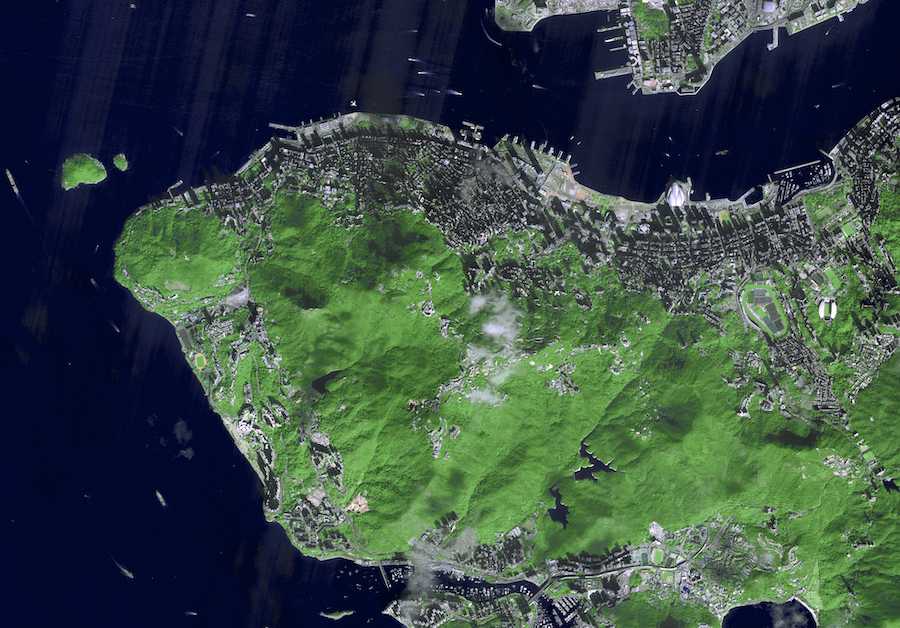 Victoria Peak from GF-2, Jan.4, 2022. (Credit to AIR)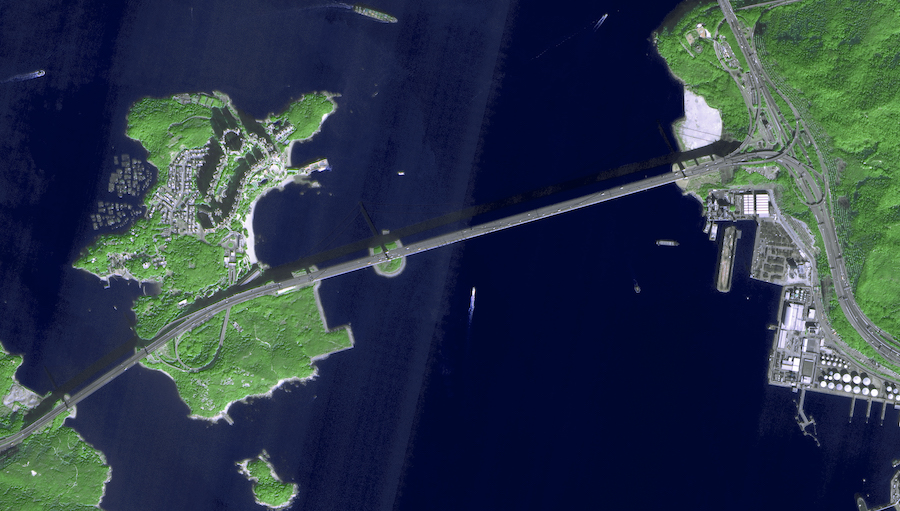 Tsing Ma Bridge from GF-2, Jan.4, 2022. (Credit to AIR)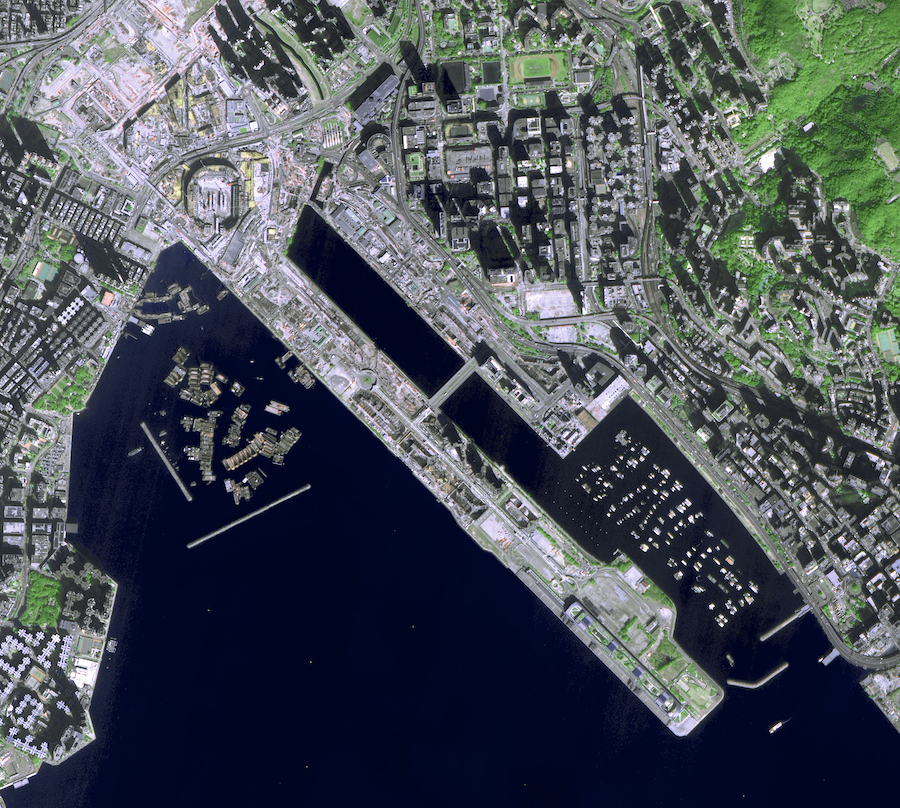 Kai Tak Tunnel and Kai Tak Cruise Terminal Park from GF-2, Jan.4, 2022. (Credit to AIR)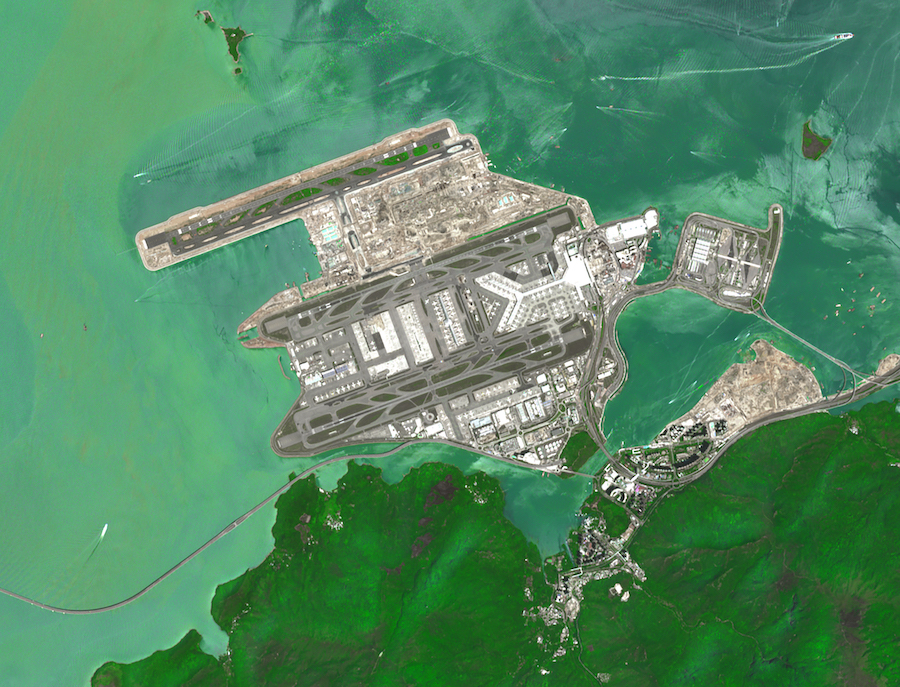 Hong Kong Palace Museum from GF-2, Jan.4, 2022. (Credit to AIR)