WU Yirong Attends 2021 Wenchang International Aerospace Forum
Sep 28, 2021
Wenchang International Aerospace Forum was held in Hainan's administrative center Haikou on Sept. 19, 2021. Prof. WU Yirong, Director-General of the Aerospace Information Research Institute (AIR) under the Chinese Academy of Sciences (CAS) was invited to deliver a special report on the forum.
Aerospace information is one of the major trends of information industry as well as the main front of national development, said Prof. Wu.
The information obtained from air-, space-, or near space- based sensors, could not only serve the country and the government, but also benefit the people's daily lives, stressed Prof. Wu.
Hainan is home to Wenchang Spacecraft Launch Site and the Sanya Ground Station under the China Remote Sensing Satellite Ground Station, a big science infrastructure hosted by AIR, providing basis for building Hainan into a hub of whole-chain aerospace industry including satellite R&D, as well as aerospace information applications, noted Prof. Wu.
Wu said that AIR is looking forward to injecting impetus to the development of aerospace industry of Hainan by joining its own research capacities and facilities in the aerospace information field.
With improved infrastructure and commercial aerospace industry development, great development has been made in the fields of satellite-based internet service, lighter-than-air vehicle, BeiDou Navigation Satellite System, satellite communication, and spatial-temporal big data, said Wu.
In addition, the breakthroughs and applications of new communication technologies will challenge traditional ground communication system, and the development of aerospace industry will surely lead to substantial changes to the whole information industry, Wu remarked.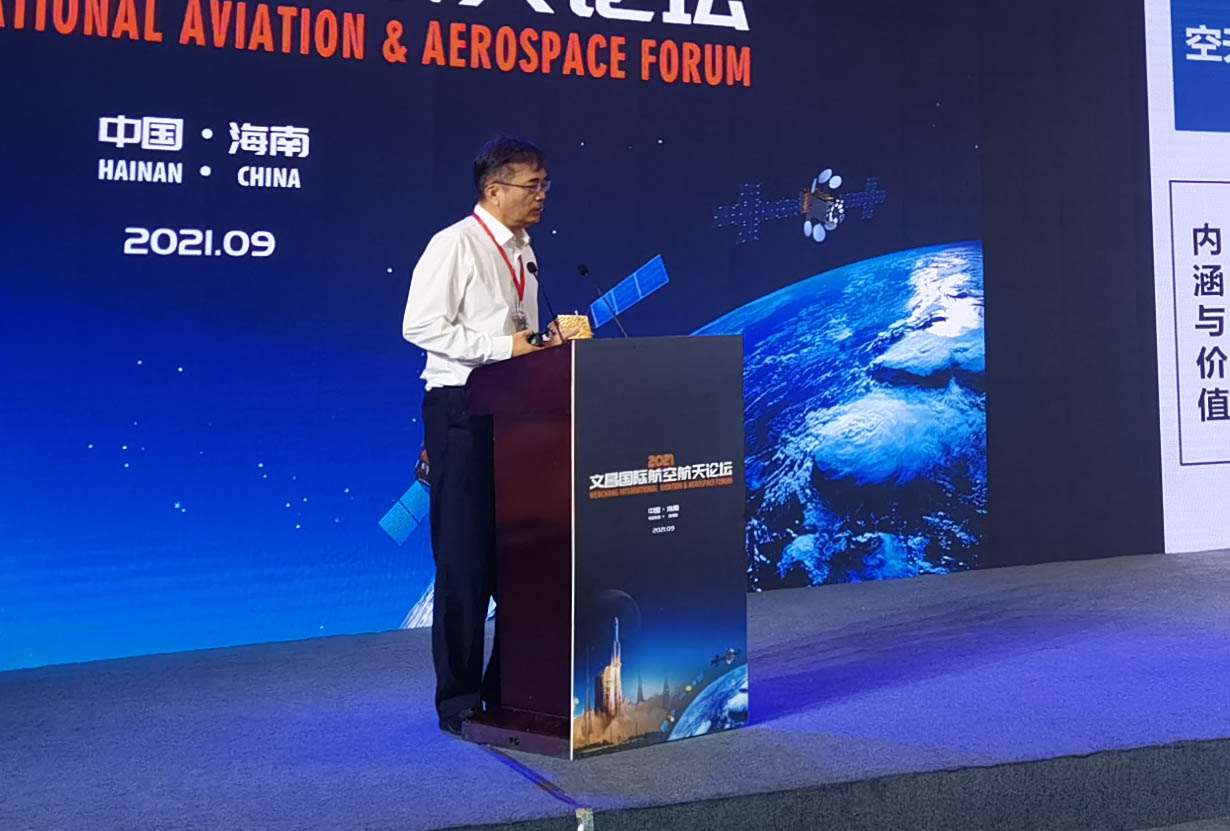 Prof. WU Yirong delivers a speech at the forum.