GUO Huadong Expounds on Role of Big Earth Data at Internet Development Forum
Dec 01, 2020
The World Internet Conference -Internet Development Forum was held in the water-town of Wuzhen in east China's Zhejiang Province on November 23, 2020. Themed "Digital Empowerment for a Better Future: Building a Community with a Shared Future in Cyberspace," the two-day event included two main forums, five sub-forums, an expo and other activities both online and offline.
A main forum themed "Science, Technology and Innovation for Development" was jointly organized by the Chinese Academy of Sciences (CAS) and China Association for Science and Technology (CAST) to discuss the role of innovation in the development.
Prof. GUO Huadong, a CAS Member, addressed the opening ceremony, saying that CAS is leading an effort to build an International Research Center of Big Data for Sustainable Development Goals to facilitate the implementation of the 2030 UN Agenda for Sustainable Development.
CAS will continue to plan and launch major international science programs and projects to dive bilateral and multilateral academic exchanges for jointly building a scientific and technological innovation community and give contribution to global development, he added.
At the keynote speech session,Guo made a report titled "Big Earth Data in Support of the Sustainable Development Goals (SDGs)". He introduced the Big Earth Data Science Engineering Program (CASEarth) and expounded on the role of Big Earth Data in the understanding of the Earth systems as well as the complex Human-Earth interactions. The scientific understanding will undoubtedly contribute to the realization of the SDGs, he said.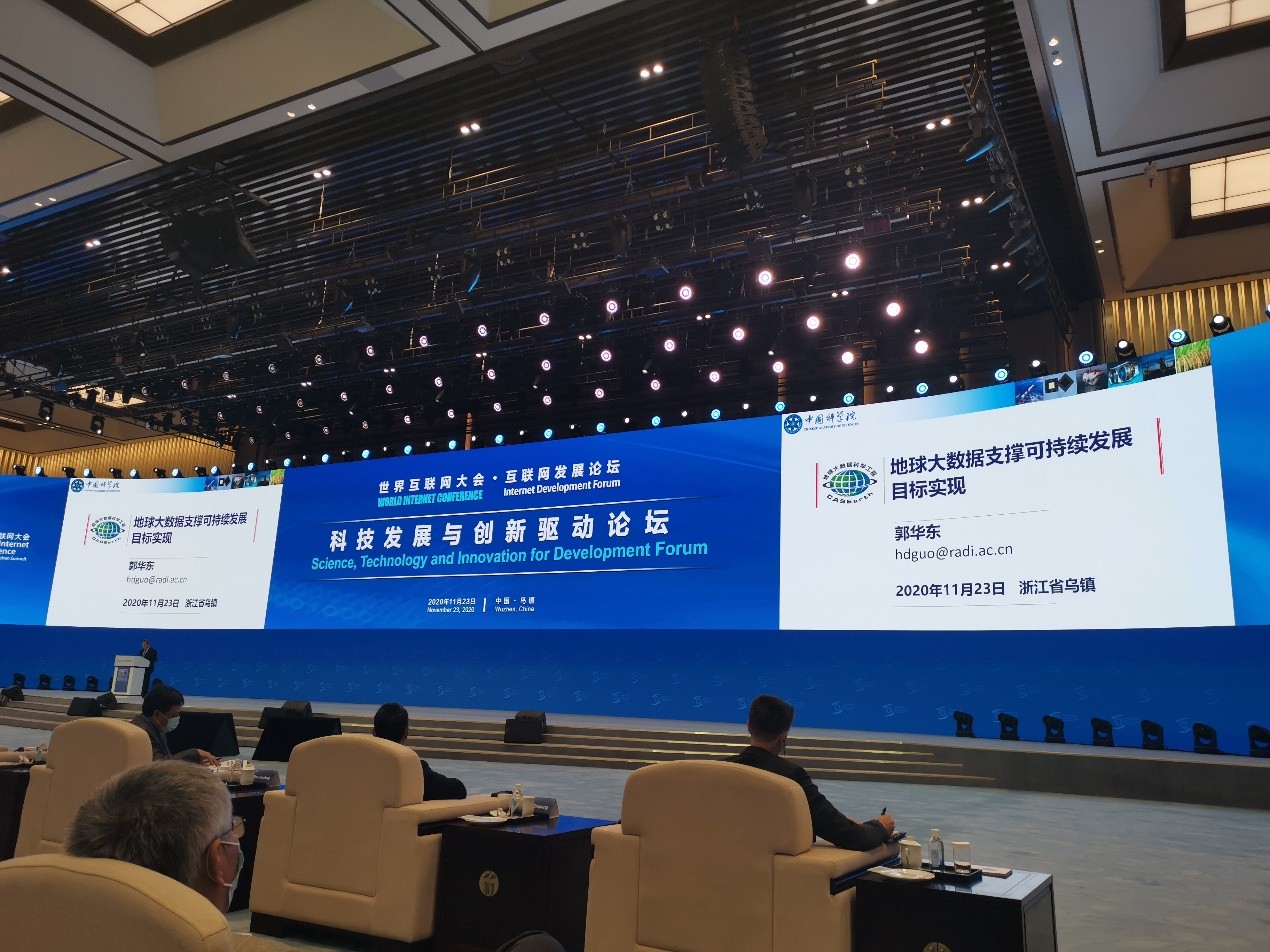 Prof. GUO Huadong is giving presentation titled "Big Earth Data in Support of the SDGs".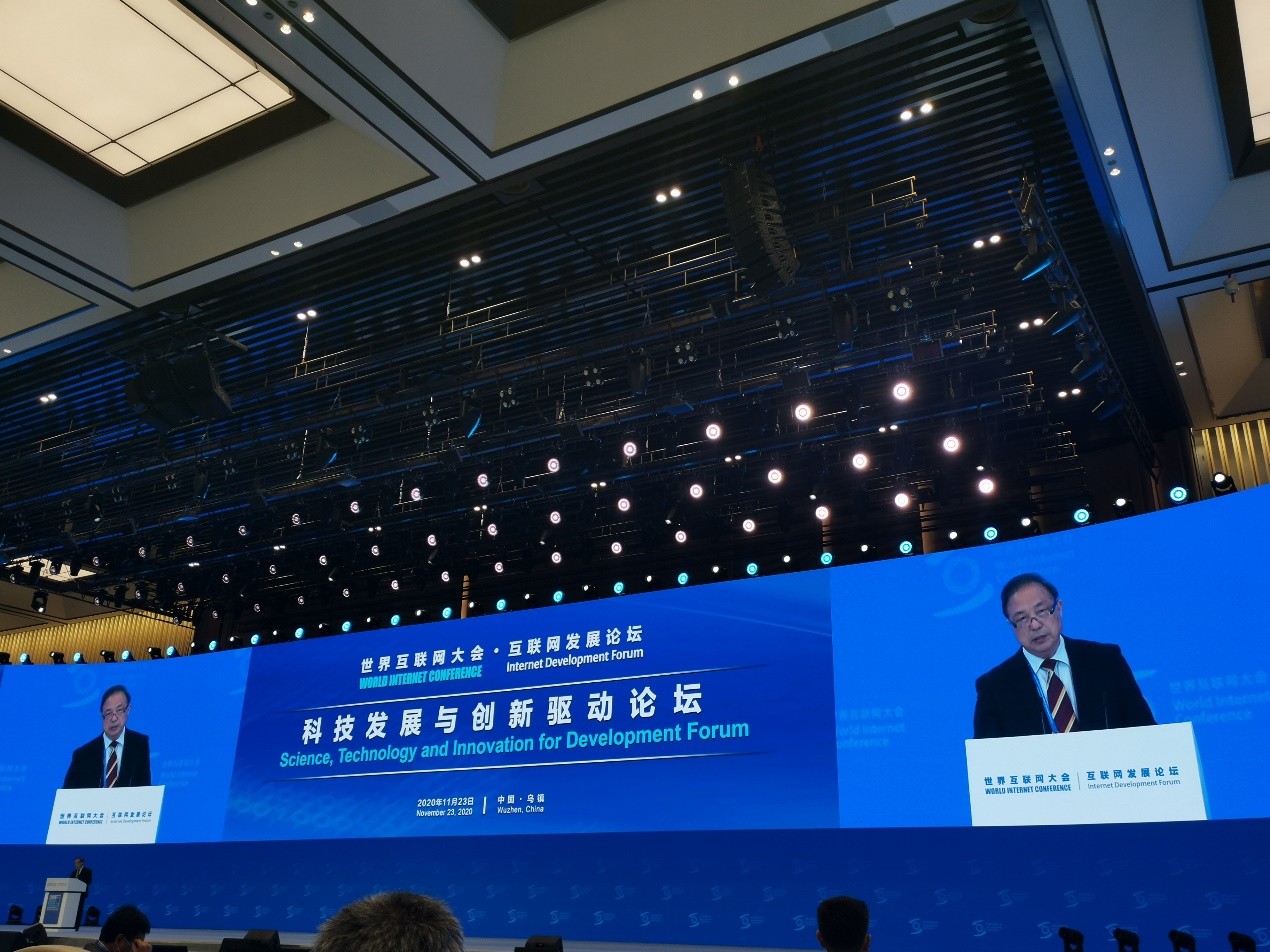 Prof. GUO Huadong is delivering remarks.