CAS Develops High Power Klystron to Energize Big Science Facilities
May 13, 2020
According to a news release from the Aerospace Information Research Institute (AIR) under the Chinese Academy of Sciences (CAS), the institute has started its R&D of high power klystrons tailored for big science facilities such as high-energy colliders, controllable thermonuclear fusion devices, synchrotron radiation sources, X-ray free electron lasers, and spallation neutron sources.
The high-power klystron, as a key component of big science facility, is capable of providing high-energy microwaves for these facilities.
AIR described the R&D center as an all-round industry chain. It will include a high performance klystron R&D center, a physical parameter monitoring and diagnosis center, a high-performance cathode center, and a R&D building where such procedures as design, manufacture and test of the klystrons will be completed.
Led by AIR,the project was approved in 2017 by the National Development and Reform Commission (NDRC) with a focus on developing high power klystron for big science facilities under construction or planning.
According to AIR, the R&D center is located in Huairou District of suburban Beijing,where a building with an area of 27, 500 square meters will be erected to develop klystrons capable of achieving peak power of 100MW and average power of 1MW with frequency range of P~G bands.
The architectural rendering of the R&D center.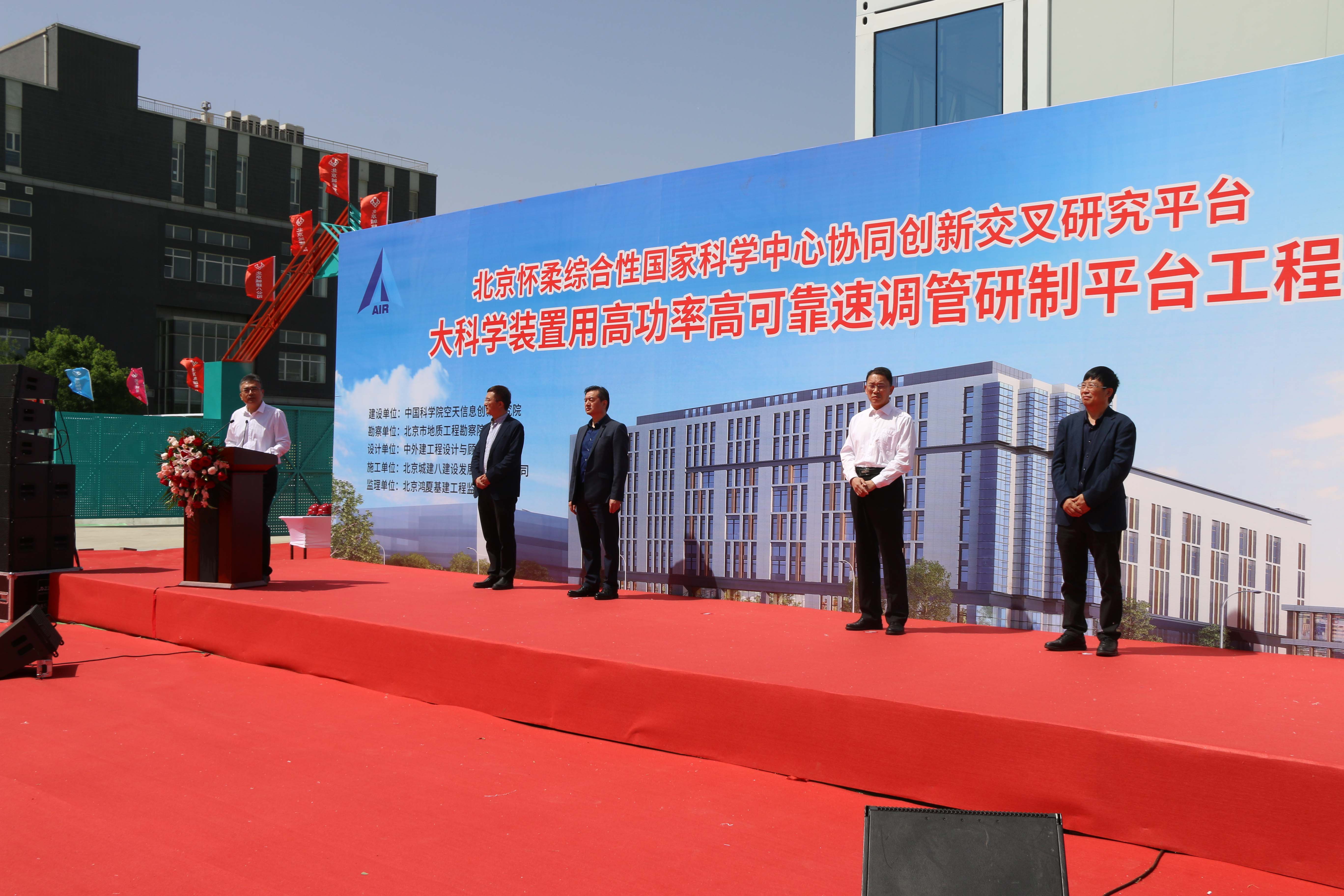 Launching ceremony of the R&D Center.